ACHILLES TENDON INJURY
What is an Achilles rupture? It describes the rupture of the tendon structure that allows the muscles in the calf area to join and connect to the heel bone.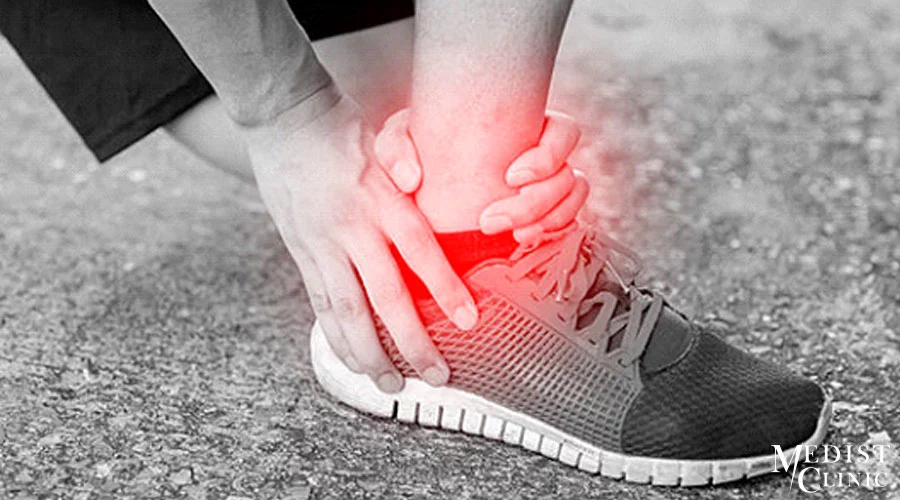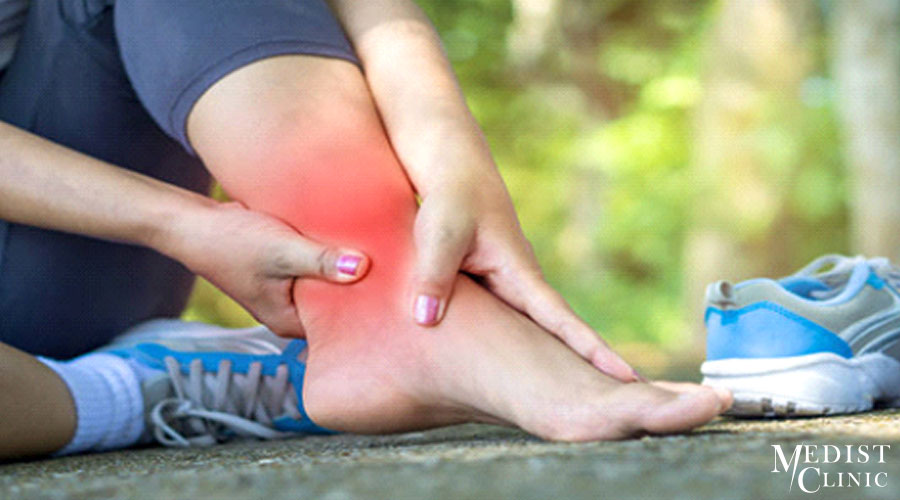 Achilles breakage symptoms
The rupture usually happens during the pushing movement of the ankle during a sportive activity such as football or basketball. During the rupture, the patient feels the rupture sound and strength. This moment of rupture is perceived as if the athlete in the back kicked the ankle or hit the back of the ankle.
The Achilles tendon can normally be felt by pressing the back of the ankle, but after the rupture, a gap occurs in the place of the tendon.
Need to know
It is thought that a person whose Achilles tendon is severed will not be able to push their ankle forward, but this is not true. With strong finger tendons, this movement can be done with reduced strength.
Cortisone applications are frequently used by some physicians in Achilles tendinitis. Since this application increases the risk of tendon rupture, it should not be tried unless it is necessary.
If Achilles tendon rupture is to be treated surgically, the ends move away from each other with the effect of pulling the muscles. This makes the surgical technique difficult.
MRI is not essential for the diagnosis of Achilles tendon rupture, it is sufficient to feel the ruptured space of the Achilles tendon.
Treatment
If the rupture in the Achilles tendon is not complete or there is no significant separation in the ruptured ends of the tendon, it can be treated with special boots. However, as in most of the ruptures, the ends are separated and the tendon is repaired using surgical methods